About us
JUDr. Barbora Hudeková
Attorney
Insolvency and Restructuring Administrator
---
WORK SPECIALIZATION
JUDr. Barbora Hudeková has been practicing advocacy for 6 years and during her practice she gained experience mainly in the areas of commercial law, corporate law and insolvency (bankruptcy) law.
Since 2010, she has been working as an insolvency administrator and based on her experience gained as an administrator, she provides consultations and advises clients on a professional level also in the field of bankruptcy, restructuring and debt discharge.
She focuses on providing comprehensive legal advice in the field of commercial law, civil law, including family and labour law, and also manages all bankruptcy and restructuring proceedings conducted by the office and cooperating administrators.
She provides legal services in Slovak, English and German.
EDUCATION:
Faculty of Law, Comenius University in Bratislava 2004 – 2009 (Master's degree)
Rigorous Examination at the Faculty of Law, Comenius University in Bratislava 2010 (degree - Doctor of Juridical Science)
Insolvency Administrator examination 2010
Bar examination 2016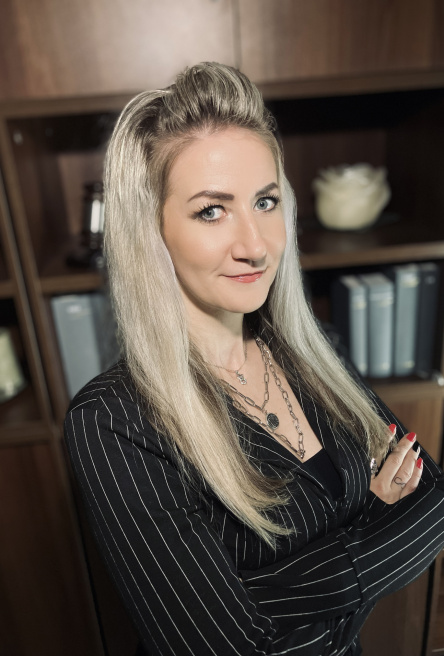 ---
We are a dynamic and hardworking team of qualified attorneys and lawyers, who will gladly help to solve your situation.
Why did we choose to name our law office "4JUSTICE" and what does it mean?
4JUSTICE – while deciding how to call our law office, we played a little bit with the number 4 and its pronunciation, which is the same as that of the preposition "for". So, the name of our office really is "For justice". And that is exactly the purpose of our office – to ensure justice