About us
Mgr. Zuzana Maruniaková
Attorney
Insolvency and Restructuring Administrator
---
WORK SPECIALIZATION
Mgr. Zuzana Maruniaková has been working in the field of advocacy since 2012. During her practice, she has gained great experience mainly in the field of civil law, labour law, commercial law and bankruptcy law.
She focuses mainly on providing legal consulting to business companies on negotiating business contracts, preparing and commenting on them, with an emphasis on achieving the most optimal solution for the client, as well as other corporate and labour law matters within the company. She deals with the issue of personal data protection and internal documents regulating the processes inside the company according to the legislation on personal data protection.
She also provides legal services in the field of civil law and family law.
She provides legal services in Slovak and English.
EDUCATION:
Pan-European University, Faculty of Law 2007 – 2012 (Master's degree)
Insolvency Administrator examination 2010
Bar examination 2016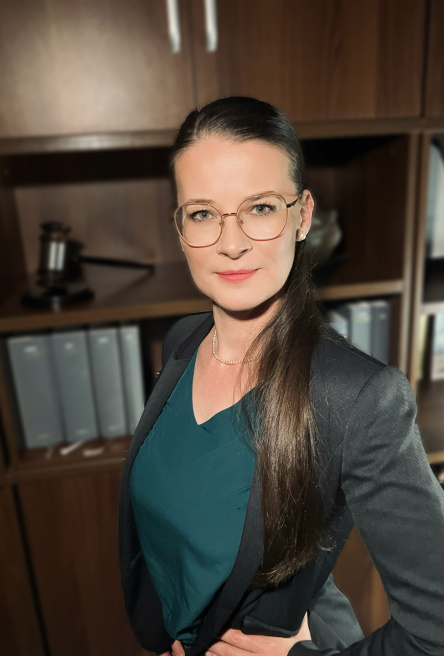 ---
We are a dynamic and hardworking team of qualified attorneys and lawyers, who will gladly help to solve your situation.
Why did we choose to name our law office "4JUSTICE" and what does it mean?
4JUSTICE – while deciding how to call our law office, we played a little bit with the number 4 and its pronunciation, which is the same as that of the preposition "for". So, the name of our office really is "For justice". And that is exactly the purpose of our office – to ensure justice